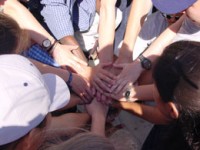 The Global Youth Village has the support of so many wonderful people, organizations and companies that believe in the importance of global education.  Thank you
In-Kind Donations and Supporters
GYV has the support of many food producers who are committed to the environment and healthy living.  We are also grateful to companies who help us enhance our recreational supplies and playing fields.
We would like to thank the Kroger corporation for its generous support which allowed us to purchase $1000 worth of food, condiments, cleaning products, toiletries, utensils and much more for our summer events.  Read our article "Salute to Kroger" to find out about more about the difference Kroger makes for Legacy and the community.
Food Donors:
Lindley Mills of Graham NC – flour
Spring Creek Natural Foods:  Spencer, WV
Individual Scholarship Providers
We have the support of many individuals and alumni who give to our scholarship fund. These donations allow those unable to afford educational enrichment programs to participate and enhance the diversity of the Village. Contact us if you would like to sponsor youth from a particular place in the world.  Donate today. Thank you to all our wonderful supporters.
Socarras Family Fund
Legacy Alumni Scholarship Fund
Sterling Charitable Trust
Happy Hammer Construction Company
Recruitment Partners and Project Supporters
Partners: For 37 years, GYV has enjoyed partnerships with schools, organizations and individuals.  Through partial scholarship assistance and rigorous selection procedures a diverse population emerges.
Summer Search Foundation
Bridge Foundation: Mentor- David Charpentier
Center Pole Foundation: Mentor – Susie Kelly
Tallwood High School for Global Studies, Virginia Beach:  Principal Rebecca Gurley
North Lawndale College Preparatory school, Chicago: Mentor – Liz Kuhn
Arlington High School, Lagrangeville, NY: Teacher – Mark Neustadt
Telemon Corporation
Jeter's Leaders Program in conjunction with the New York Urban League
YouthBuild New York
Merrill Lynch Scholarship Builders Program
US State Department Bureau of Educational and Cultural Affairs
Open Society Institute – Soros Foundation
Academy of Education Development
Center for Civic Education: Indonesia
Information on history and funding of GYV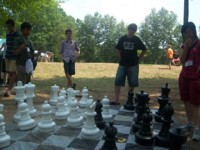 In-kind donations
Carilion Laundry Systems: Linens