I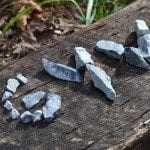 t's officially fall now and summer is starting to become a distant memory.  The GYV campus is very quiet now and the leaves are already starting to change color thanks to the cooler weather. But, the memories of summer continue to play on.
It's hard not to reflect on  the summer at this time. The laughter coming from the tent, the announcements and music streaming from the PA system, the bright smiles and twinkling eyes during the evening programs…the shrieks of joy from participants jumping in the pool, and animated conversations between new friends are sorely missed. During summer 2013, ninety-four teens learned  how to be better listeners and communicators, how to be peace makers and left GYV as inspired change-agents.
It has been an honor for all of us to serve you and spend our summer with you. We know that GYV is very unique and there are so many wonderful aspects of the GYV experience. Where else can you take a dialogue workshop in the morning with an incredibly diverse group of teens…. and make pottery and learn American Sign Language in the afternoon? It is so inspiring to be a part of the tremendous growth that takes place each summer in every participant at GYV.
We are working hard, planning for summer 2014. In the meantime, let the memories play on!