The Global Youth Village is a project of Legacy International, a 501 (c) (3), non-profit organization with the mission of equipping emerging leaders to transform their values and vision into sustainable success. Legacy has special consultative status with UN ECOSOC council and is accredited by the American Camping Association.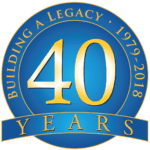 We train and mentor community leaders, youth, professionals, and governmental and non-governmental administrators, helping them to develop and implement practical, community-based solutions to critical issues.
Community by community, we strive to leave a lasting Legacy of:
Increased and sustainable citizen participation in local problem solving
Increased capacity in non-governmental organizations
Increased cross-sectoral collaboration
More constructive options and opportunities for the next generation
New vision and skill among community leaders
Hope, tolerance, and community engagement.