Written and Visual Elements by Hayley Pottle

"It is not in how many times you fall, but in how many times you stand up. We always stand up. As one person. As one body. As Algeria."
Algerian participants at the Global Youth Village provided an inspirational Cultural Focus Night for the camp that included a historical look at the nation, traditional attire, song and dance as well as informative speeches.
These students have found personal and professional development at the Global Youth Village through presenting their culture as well as participating in camp workshops such as Peace Building and Dialogue, Environmental Awareness and Art which helped prepare them for their Cultural Event.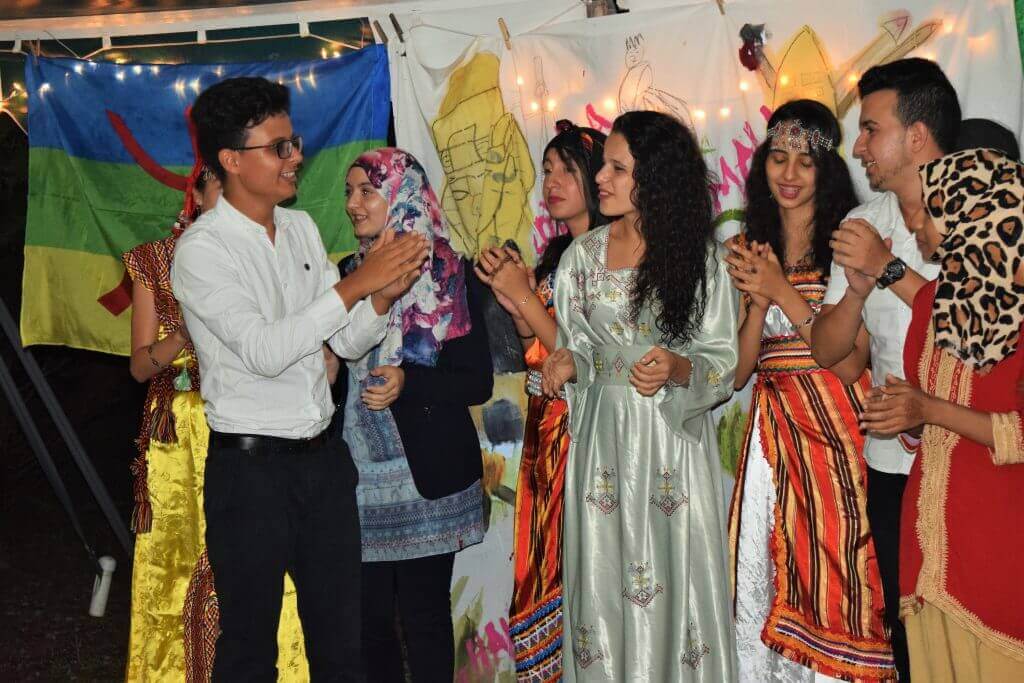 Naima, from Algeria, found the Art Workshop to be impactful and helped her discover her own artistic abilities. "We can develop any art from even small things to make a bigger picture. You don't have to be an expert to produce art."
Ghizelene, also from Algeria, found that the Art workshop broadened her perspective of what art means to her. "I have learned that art is not only about drawing- there are many forms of art. And many ways to create it."
The Environmental Awareness workshop enabled participants to understand how to better conserve natural resources as well as appreciate their surroundings. Naima found living in this rustic camp setting provided her the ability to experience the environment fully. "I learned something very important- how to be a friend of nature. This is the first time I am truly experiencing nature."
Participants also found the Peacebuilding and Dialogue workshop to prepare and equip them to engage in difficult conversations with respect and grace. Ghizelene expressed her developed skills and positive experience in the workshop. "I think the Peace Building has helped me a lot concerning discussing difficult topics."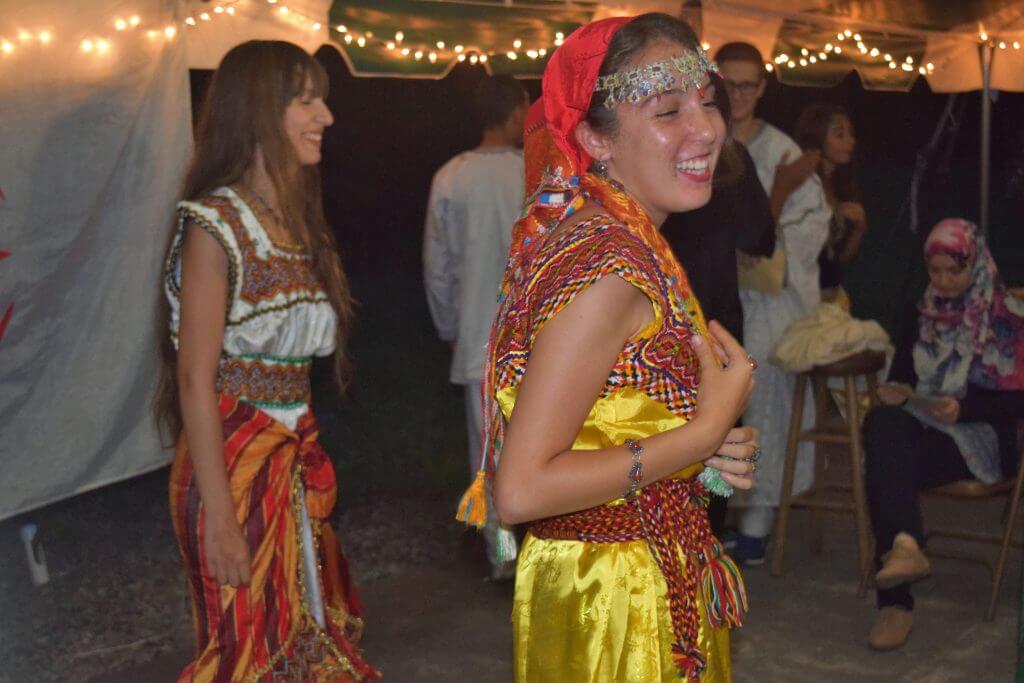 "Everyone is free to speak. The staff created a great environment to express ourselves and talk about our ideas so we are not afraid because we will not be judged."
Finally, Global Youth Village provided community and cross-cultural relationships through the Cabin Life. Participants live with other students from all around the world- countries ranging from Egypt, Saudi Arabia, the United States, Australia, Japan, and Algeria where they found commonalities as well as unique perspectives. Naima found Cabin Life to be an important experience in communication and understanding. "In Cabin Life I learned how to be patient, and create new friends that I did not know well at first. This is a new and different environment for all of us that can create conflict, but through that I have learned how to be patient and build relationships through understanding."
"The greatest thing I have learned here at Global Youth Village is how to be a leader."
This is one of the greatest lessons that Naima is taking back to Algeria. The Global Youth Village focused much of its program on leadership development and provided opportunities for participants to direct activities and events such as the Algerian Cultural Focus Night. These participants found the ability to share their own culture a significant leadership development experience as they planned and facilitated the event by working together. "Through GYV I learned the best quality of a good leader- sharing one's point of view with others to produce a good result. GYV helped me developed more self-confidence. When I first came here, I was afraid of trying new things and meet new people, but once I was here I found we are all sisters and brothers and we came here to improve our skills and become leaders. And how to be positive in our own communities by helping to solve problems."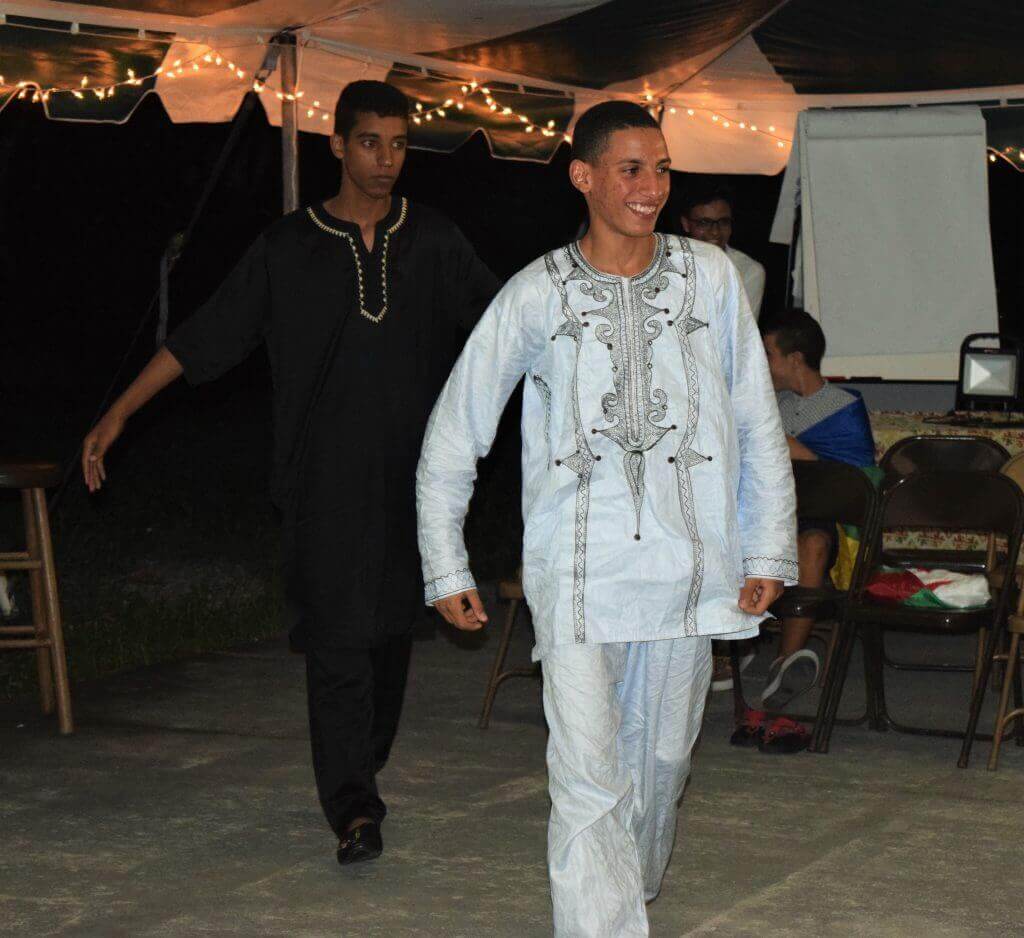 Ghizelene, from Algeria, also found the experience to be empowering as she stepped outside of her comfort zone to stretch and grow as an individual. "Since I have been here I have changed a lot. I have grown up as a person, I have become more confident when talking in front of people, more confident to express myself and my ideas which will help me in the future. We need these skills in our everyday life."
"The most important thing I have learned here at Global Youth Village that I want to take home to Algeria is to respect each other's differences, which doesn't mean any of us are wrong."
The Global Youth Village provided Algerian participants a broadening experience that produced leadership skills, cross-cultural relationships, as well as opportunities to share their own culture, ideas, and heritage.