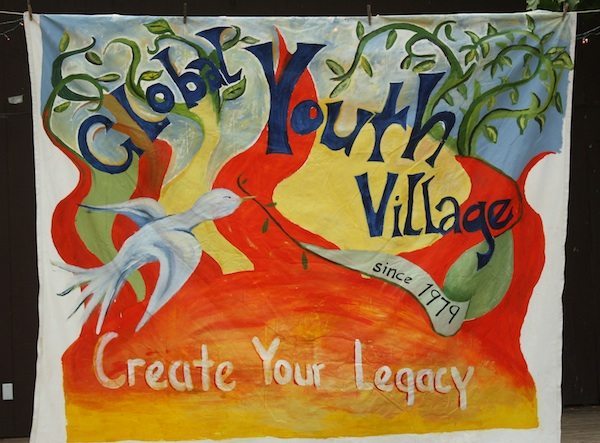 As the popular song goes, Summertime, and the livin' is easy…  So, is summertime just a time to blow off steam and relax? Although most people look forward to doing just that, summer at the Global Youth Village can offer so much more.  In addition to chilling at the pool, playing a game of ping-pong or enjoying a cool, delicious organic treat from the store, GYV offers many opportunities for deep, highly meaningful experiences that promote growth and self-discovery.  GYV is an investment in a young person's life, an investment that produces returns year after year…long after the summer is over.
Our unique, experiential program provides exposure and a great deal of depth to the many aspects of global living and global issues  that are simply not taught in most schools.  In fact, some young people learn more and gain more from a short 2-3 week experience at Global Youth Village, than they would in a semester or an entire year in a traditional school setting! The knowledge and the skills teens  gain in peace building/dialogue, leadership and cultural awareness and sensitivity  continues to serve them for their entire lives and can be applied to all areas of practical life.
So, invest in your future and join us for an experience that lasts a lifetime!
[framed_video column="one-third"]http://www.youtube.com/watch?v=CA11Qveq6pc[/framed_video]