Dining at the Global Youth Village is a cultural experience. Our menu reflects the diversity of our staff and participants. Since our founding in 1979, we have remained committed to cooking with whole grains and fresh fruits and vegetables. We do not use any highly processed foods and limit sugar, preferring to use natural sweeteners such as honey and molasses. Our chefs are very creative and meals are made fresh daily, with enough variety to please the most discerning teen palate. Our kitchen is vegetarian (we serve chicken or fish once per session) and our staff is experienced in accommodating many dietary restrictions.
Legacy is always pleased when staff return again and again. They do so because they love the mission of the Global Youth Village and they also love serving today's youth. This year we have three returning chefs joining our kitchen.
Larry Sanchez is an accomplished chef who got his initial training in the U.S. Navy, where he cooked for up to 2,000 people! His love of organic gardening and healthy eating has honed his skills as a vegetarian chef. Larry brings his whole family to work alongside him at the Village.
Mikel Davis has been a Legacy staff member since the 1980s and a chef for over 10 years. He is adventurous in the kitchen, often helping some of our international participants or staff introduce special dishes from their home countries into the GYV menu to share with everyone for a truly global dining experience.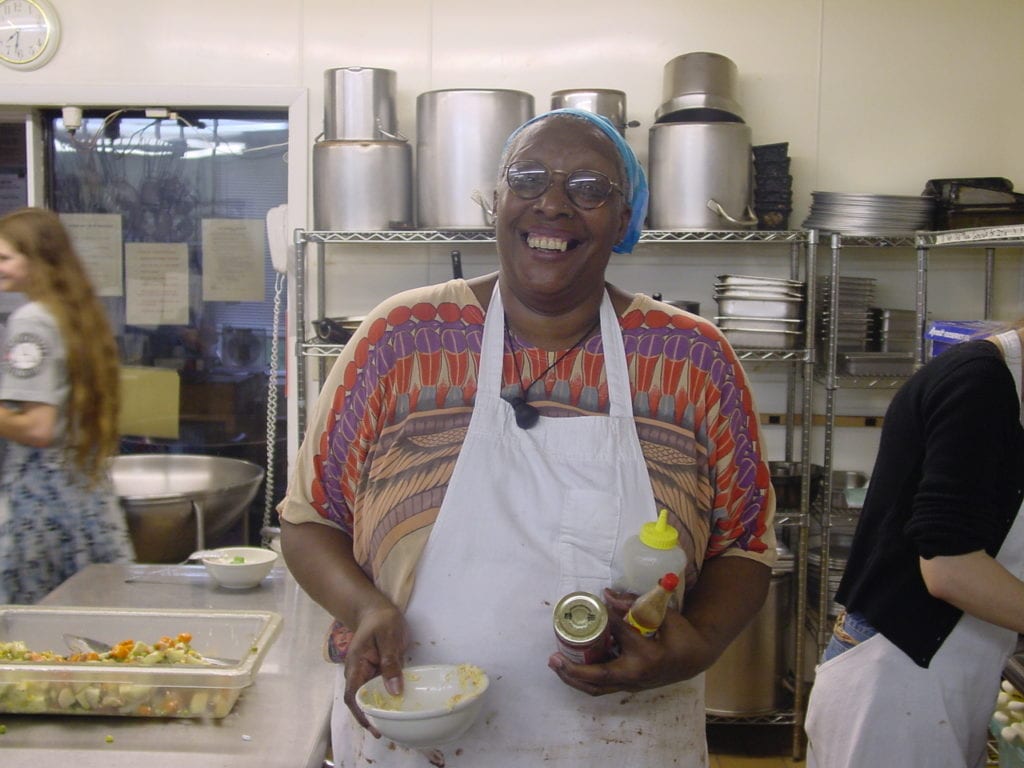 Dani Settle's motto is "saving the world one bite at a time." She began cooking with GYV in 2002. Some of her other cooking adventures include serving as a chef on a number of sailing vessels: the Amistad for three years, as well as a Transatlantic Freedom Tour.
We are looking forward to having such stellar and experienced chefs join us for another fun, delicious, summer!