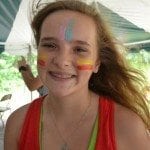 We are humbled by the thanks we have received from parents this summer and wanted to share some of their kind words. Global Youth Village is a labor of love and we are so proud to have been running it for the past 34 years. Here is a sample of some letters from parents with names removed:
 Since this was the first time and the longest period of time my son has been away from home, I appreciated the updates, email, videos and blog postings that I receive during  camp.   As a parent, it was reassuring to see that my son was enjoying the camp. He had a blast.  The camp experience was life changing and an eye opener. He has truly learned important lessons in life for which I will always be appreciative.
The days my son spent with other 70 participants allowed him to develop his sense of community and provided a deeper understanding of the world around him.  His increased knowledge about world peace and conflict resolution makes him a better person.  He appreciated meeting new people, learning different cultures and developing a deeper sense of compassion towards other people. 
Thank you again for giving our daughter the opportunity to experience GYV.  We greatly enjoyed meeting the staff on Sunday.   The camp is beautiful and the environment created by Legacy International provides a unique and transformative experience for our young adults.  It was everything we had hoped for and more.
We would like to express our gratitude to you and all GYV staff members.
You have been of a great help to us for easing our concern as for the travel of our daughter to the USA.
Your brochure was helpful as were your e-mails and you answered all our questions.
Best wishes  from Tunisia!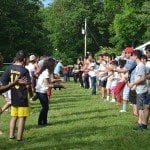 I would like to

thank

you

for the care and attention

you

have  provided my daughter during her short stay at Bedford. She learned a lot. The experience was remarkable. She told us how kind

you

have been.
Again,

thank

you

and take care!
My son couldn't stop talking about GYV on the day I picked him up, one touching point when he laid his hand on his heart and said: "Mom, the whole program hit me deep right here" . Deep appreciation to all GYV staff members!

Thank YOU for entrusting us with your children! We are so grateful.