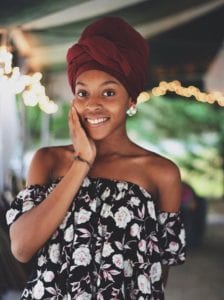 Global Youth Village is attended by students ages 14 through 18 from all over the world. In bringing new faces to the Village, we work each year with a group of partner organizations dedicated to providing enriching summer experiences to deserving young people.
This year, we began a new partnership with Beacon of Hope. Beacon of Hope is a nonprofit organization with a powerful
mission: To instill in all Lynchburg City Public School students the aspiration to pursue and to provide them with the tools and resources to attain a post-secondary education.
Located in Lynchburg, Virginia, Beacon of Hope offers mentoring programs, future centers housed in local high schools, scholarship opportunities, and a message of college attainability to the youth it serves.
This year, Global Youth Village teamed up with Beacon of Hope to bring six young people to our summer youth leadership summit for peacebuilding and dialogue training and a summer of new, shifting horizons.
"Global Youth Village taught me how to become a profound leader. It taught me how to communicate with people with different beliefs and unite a group. It really opened my eyes," said Michaya, a participant from the Beacon of Hope program.
The young people that came to the Village from Beacon of Hope this year brought with them unique perspectives and added to the fabric of the experience for all the participants.
To learn more about the work of Beacon of Hope, visit their website.