Our partnership with the Rappahannock Office on Youth has enabled many young people to join the Village.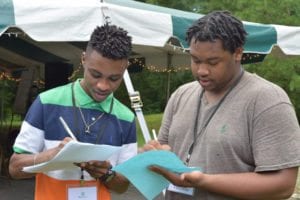 The Office on Youth has worked with youth and young adults for more than 25 years. Serving multiple areas in Virginia, their mission continues to be the promotion of healthy and responsible behavior through providing programs and opportunities that encourage positive development.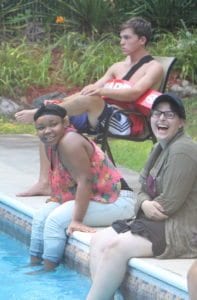 Their tireless efforts on behalf of the youth and young adults they work with show both in their efforts and the outcomes among their network.
This year, the Office on Youth and Legacy International teamed up to bring three young people to the program.
"I loved getting along with the other girls in my cabin, we became really close, like a family. I also really liked talking to people; it brought me out of my comfort zone. The discussions we had in our workshops were really great. I enjoyed listening to all the conversations we had," said Octavia, one of this year's participants that came through our partnership with this partner.
To learn more about the Rappahannock Office on Youth, visit their website.