One of the elements that makes Global Youth Village a dynamic program is our partnerships that bring youth from all over the world to our 50-acre campus each summer.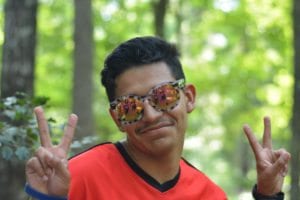 Summer Search is an organization that Legacy International has worked with for many years, bringing numerous young men and women to our transformative program. They have been a consistently supportive partner of our mission and worked alongside us to make it a reality for many youth from across the United States.
Summer Search has offices across the country, including California's Bay Area, Boston, New York City, Philadelphia, and Seattle.
In today's world, students from low income communities, particularly students of color, face a widening educational opportunity gap. It is the mission of Summer Search to begin to close that gap and create opportunity for these young people. Fostering a 71% college completion rate, providing mentoring and experiential learning opportunities, making an investment in teens from low-income backgrounds — this is what Summer Search does.
Of those experiential learning experiences offered to Summer Search students, Global Youth Village teams with them to further their mission in providing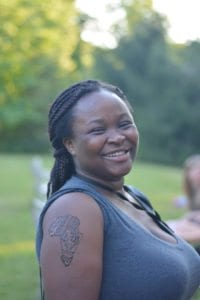 opportunity. This year, seven students came to the Village through our partnership with this organization.
Hilda joined GYV this year and learned a great deal while having fun and making new friends.
"The programs that GYV has have made me more open. I'm somebody that really likes to argue and loves to debate. GYV has helped me learn dialogue and how to have a conversation instead of arguing. Instead of just disagreeing with people, it's important to add onto what they're saying. I've made so many new friends here with those skills."
To learn more about the work of Summer Search, visit their website.