"If you cannot understand my silence, you will never be able to understand my words."
This is the influential statement from Global Youth Village's Peacebuilding & Dialogue workshop leader, Lorraine "Rain" Warren.
Students who come to Global Youth Village (GYV) are given the opportunity for a unique cultural immersion, leadership development, and personal growth. One of the core aspects to this development is the Peacebuilding & Dialogue workshop that introduces all participants to the differentiation between dialogue and debate, the importance of listening to all perspectives and ideas, and affirming one's own values.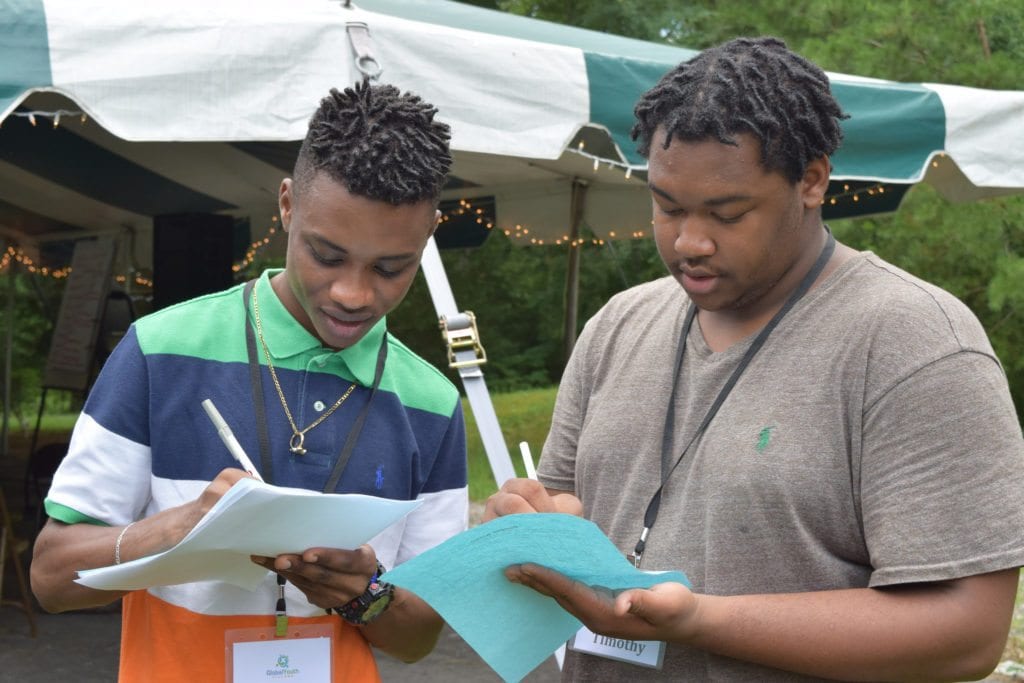 One of the greatest takeaways that participants gained involved finding common ground despite cultural and personal differences. Individuals from across the globe discovered shared universal values, such as a common desire for justice, respect, and honesty.
Throughout this workshop, students are challenged to see the world through new eyes as each person brings a truly significant and individual view to GYV. Students engage in active listening and dive into deep subjects. One activity included students building models that represented their beliefs and/or religion to share with the entire group. Groups were created by similar faiths and values and worked together to interpret their views in a physical form and share their perspectives in an inclusive space.
One Algerian participant felt that this particular workshop taught her to "learn how to disagree with grace and create unity." Workshop leader, Rain, empowers the students throughout the two weeks of engagement at GYV to consider the following: "What are some of the core values and beliefs that you espouse to?" Answers varied as the diverse group holds a collection of life experiences, adding depth to the dialogue and a continuous call for respect to allow all voices to be heard. Rain shares GYV's view that "when there is respect for all people and all religions, peace can be found."
Peacebuilding & Dialogue has been a transformational experience, leaving a trail of peace with unique cultural perspectives.