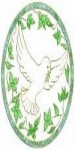 In honor of its 30th anniversary Legacy has launched a Poetry for Peace campaign. In our Peacebuilding Programs, the young people discovered new ways of self-expression through the arts.   The authors' identities have been concealed to insure safety and security – peace.
We will be featuring their poetry on our website so please enjoy. Sign up your email address (top right) to receive announcement of new posts via your email.
Poems from Global Youth Village Participants:
I believe peace will never be achieved
It is what the dead dream of
Last I heard of peace it fled with the truth, love, and ambition
I read of peace once alive even heard stories of its death
I believe peace is one with the sail and we can only pray.
I believe peace is dead, peace is gone
and all that remains are embers
yet
I live to create truth
I live to see beauty
live with faith that the dead leave echoes, and while
peace is only a word, it echoes of love
resonates with the soil in me
So if I can live these truths and hear these echoes;
Then can I now believe?
by RJ – USA
I believe peace will make my life still
no more hurt no more cry. Just try to chill
Truth is my life
I don't believe in lies
So when you lie, just keep it inside.
I see beauty in this world Its beautiful.
Don't hate your life, Its a miracle.
Young Man from Baghdad
I believe peace will make us closer
Make our diversities more similar
We can come together in harmony
Love, happiness, tranquility, freedom, peace.
Truth is a quest for those who persevere
An answer for those who wonder
An example for those who learn
The truth that is, was, and will be.
I see beauty in nature, the city
I see beauty in guns, in roses
I see beauty in one, in all
Beauty is that which resides in everything, hot and cold
Hameed  – USA
I see beauty in everything
good and bad
cuz everything has the chance to change.
Young woman – Iraq
I believe peace will bring together the most unforgiving societies into one.
Truth is understanding.
Sarah – USA
Peace will raise you up to the highest mountain top
and then fling you to the ground when it is lost
Peace will solve more problems than war.
Peace is a faith most important to humanity
that raises our consciousness.
Peace is my religion.
Liam – USA
We're living in a peace camp for now
no one ever falls
cuz we're together and holding hands
each and who ever breaks
they help him get up and rise
Since all the violence I've seen
I can't believe where have I been
I wish that peace would be so true
and a thing that everyone has to know.
Young woman from Iraq
I believe peace will make better world
make better community
Truth is
Beauty of the heart
beauty of the loving family
power of the united family
united community
united people
Young man from Iraq