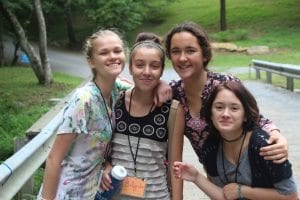 The Importance of Sharing Your Story
We each journey through life by adding chapters and pages to our story. These pages and chapters consist of our experiences, families, backgrounds, and cultures that shape our views and how we perceive the world around us. Each person contributes a distinctive journey, but how do we begin to share our stories? And what makes a good story?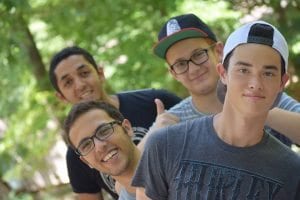 A compelling story holds truth and provokes a response.
Truth in a story brings a human aspect that engages the listener, allowing real connections to build and expand. Connections that transcend cultural differences that remain a foundation for a life with understanding, hope, and fresh perspectives. This truth comes from one's core values that are used to improve the quality of one's life and work. Part of discovering what values exist at your core is looking back at one's failures and triumphs.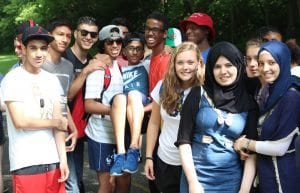 Each individual life holds a collection of stories. To reduce to one story is to reduce one's humanity.
It takes courage and bravery to own one's life and journey and then invite another person into that story, but it comes with great reward. When you share genuine feelings you create an immediate and lasting connection with the listener.
This is an ability that takes practice to master well and is demonstrated at Global Youth Village through various workshops and electives that teach storytelling skills through spoken word, dance, song, poetry, and more. At the end of the two weeks, participants share what they have learned to the entire group during the final event "Sharing Night." Performances vary in style, but all were unified in expressing powerful emotion in the midst of truth that can only be shared in an environment of learning and acceptance.
Every story echoes the universal values of community, trust and friendship.
At Global Youth Village, stories are continuously exchanged and participants are encouraged to express their own compelling story. There is no fear of rejection,
as emotion trumps speaking skills every time. Youth at Global Youth Village travel from countries such as Algeria, Egypt, Australia, Saudi Arabia, and Japan as well as many parts of the United States to engage in this two-week cultural immersion with liked-minded individuals and exchange dialogue.
As relationships develop, similarities as well as varieties in life stories are shown and appreciated. To share one's story, vulnerability and an open mind is imperative. Each person at Global Youth Village is provided a safe space in community to invite others into their stories. Stories that inspire and motivate others to tap into their own power and facilitate learning.