This year many of the youth at GYV were able to participate on account of the Legacy GYV Scholarship Fund.  Thank you to everyone- alumni, community members, partners, and families- who contributed to this cause.  We at Legacy can express our gratitude again and again, but the individuals who can say it best are those youth who benefited from your support.  Here is what they wanted to say to each of you:

Dear Friends,
Before I attended Global Youth Village I was very shy and not outgoing, now I feel like I can go up to someone I don't know very well and talk to them without being shy.  I feel like I can be a real leader when I get back home and try to make a difference in my community.  I learned new ways to go green and how I can help out and I learned peace building activities.  I got to learn about many new cultures, which was my first reason why I wanted to go to the Global Youth Village.  Learning about new cultures I feel has been one of the most important things for me because I now have new friends from other countries and I have a few things from them that I can bring back home to share with my friends and family.  I can't wait to go back home to look back on the things I learned and teach others about the things I learned at Global Youth Village.  Thank you for this opportunity and I will treasure my memories from Global Youth Village,
Sincerely Yours,
Gaby
Age 16, Gaby is from Napa, California.  Gaby was selected through our partnership with Summer Search.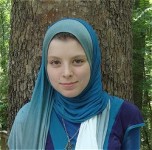 Dear Friends,
These past three weeks have been memorable and exciting.  Thank you so much for assisting me.  I have learned so much and have changed in so many ways.  None of this would have happened if I had not gotten the scholarship that you gave me.  I would have spent just another boring summer at home.
I took the Peacebuilding Workshop first.  In that workshop, we learned a lot about good communication.  We played games that seemed like competitions, but were really meant to show us that working together is always the best.
During the same week, I took the Green Your World Workshop.  I learned about the environment and how to preserve it.  Hopefully I can go home and impress my dad with my new environmental knowledge.  Amy was a really good teacher.  We discussed organic farming, climate change, and composting, as well as other things.
My elective for that week was Music and Recording.  I got to write my own song and record it.  I worked with my friend and I played the guitar.  At the end we had a two minute song.
In the last two weeks, I took Plant Action Workshop, which was basically Green Your World all over again.  We did do a lot more activities, like making recycled paper and organizing a Hunger Banquet.  I also took Crossing Cultures through the Arts Workshop.  We made flags out of melted wax, which was an Indonesian art.  We also made stepping stones in celebration of the 30th anniversary.
My action team for the last two weeks was Peer Education.  We chose the topic of tolerance.  Our only problem was that we did not have enough time to really influence others to have more tolerance.  In that action team, I learned how to facilitate discussions, express my opinions clearly, and listen to others.  I was not very good at any of these before.
GYV has left me with a lot of memories.  I have made friends from many places: America, Iraq, Indonesia, Germany, China, Kyrgyzstan, and many more.  I have learned a lot about other cultures, specifically Iraqi and Indonesian cultures.  During free time, I have been able to hang out and talk with people from all over the world.  I hope to come back here at some time, whether it is as a participant or a counselor.  Thank you so much for the money to get me here.  I don't know what my life would be like if I hadn't come.
Thank You!
Noura
Age 14, Noura is from Charlotte, North Carolina.  Noura was selected from  a pool of applicants requesting scholarship assistance.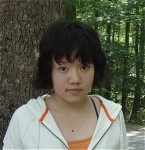 Dear Friends,
I want to thank you for the opportunity to be in the GYV.  It was really great 3weeks.  I learned a lot of things I never did and even heard before.  I was in USA 3 times before this trip, but this one was most successful!  I liked workshops, action teams, and electives.  And now when I come back home, I will try to be a good example to my little sister and my friends. I met a lot of people from different countries with different cultures and languages.  I made a lot of friends.  It was really funny and interesting to share with each other experiences and cultures.  I would like to thank you again for this chance.  These three weeks were the fastest weeks in my life.
Saikal
Age 14, Saikal is from Kyrgyzstan. Saikal was selected from a  pool of applicants requesting scholarship assistance.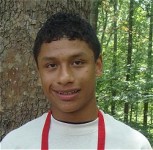 Dear Friend,
Thank you for all the help.  Global Youth Village has been a fun experience to me because I got the chance to seek new cultures and religions.  I am confident that I am taking new skills home like leadership, self-confidence, and strength.  I don't know how to characterize GYV, simple words: a place where you learn.  I learned that we shouldn't judge a book by its cover; I met students from all over the world.  I have lots of memories at GYV, but the one that inspired me the most was at the 30th anniversary- hearing about a medical doctor that attended GYV when he immigrated from Vietnam and how he went on and attended Harvard.  Global Youth Village is a place that changes peoples' lives, not spontaneously, but as the time goes on.  I am going to miss all my friends that I met at GYV; we became like a family.  I am very grateful for this opportunity and I want to thank you.
Sincerely,
Irving
Age 15, Irving is from Sonoma, California.  Irving was selected through our partnership with Summer Search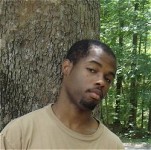 Dear Friends,
I am grateful for you sending me to GYV this summer.  Words cannot explain how much I am grateful for this experience at GYV.  I was able to meet different races, backgrounds, and styles of people around the world.  I learn that we as a whole are making a lot of mistakes and that we need to stop.  GYV gave me a wider look on the world.  I also learn that the children across the sea are the same as we are in America.  I made new friendships with the people here at GYV.  It helps me realize that I need to work somewhere so I can help people who are in need.  The workshop taught me more about politics and how it works.  I think every child should come here because it will make them a better person.  I also learned how to knit.  This will save my older sister Linda some money.  This program really, really, really changed my life and view on life.  If I could thank you with ten thousand tongues I couldn't thank you enough.  Thank you.
Sincerly,
Nick
Age 17, Nick is from Chicago, IL.  Nick was selected through our partnership with North Lawndale Charter School  in Chicago.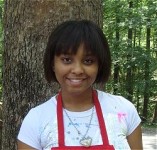 Dear Friends,
When I first got accepted to attend the Global Youth Village I was excited, but at the same time I didn't really know what it was about.  As the days to approach GYV came, I was very nervous at that time- I had never been on a plane and all of the new things I was going to have to adjust to started to overwhelm me.  When I finally arrived I tried to fit in the best way I could.  As my time here at GYV went by, I learned more than I could imagine.  This camp was really a life changing experience for me.  I talked to people my age who were from different countries, religions, and ethnic backgrounds.  This camp gave me a chance to go outside my comfort zone and open up to people I would never talk to nor associate myself with.  Thanks to you I have gained not only the chance to meet new people and learn about different cultures, but a chance to find myself and who I really am.  Some people here brought out the best in me that I would not have brought out at home.  They made me feel comfortable and now I live with more morals to my life than just living each day selfishly day by day.
Thank you sincerely,
Jsarques A.K.A. A Happy Camper
Age 16, Jsarques is from Chicago, IL.  Jsarques was selected through our partnership with North Lawndale Charter School  in Chicago.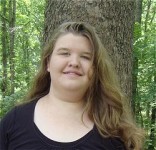 Dear Friends,
Thank you!  This year at 2009 GYV I have experienced things that would have never happened to me unless I came to GYV.  This was a once in a lifetime experience and it was so much greater than words can explain.  The first day I came to GYV and got off the bus I was thinking "There are so many people from so many places that may not even understand what I am saying.  What if I don't make any friends and am lonely for the next 3 weeks?"  Well by the second day, I didn't even have to worry about that.  All of us, no matter where we came from or what language we spoke, had become such a close knit family it didn't matter.  We would teach each other things we didn't understand.  In camp we went to peace-building classes that helped us communicate and we also took Arabic or English classes depending on what language you were better at.  We had so much fun playing ping-pong, volleyball, soccer, and all the wacky activities the camp had planned.  And during free time we were inseparable.  We also took art and music classes.  I took Arabic music class which was fun and hilarious because it was really hard to speak Arabic and make all the sounds that came with the language, but all the Iraqi's really helped me out.  The most of surprising thing for all of us was the food- especially for the carnivores.  It was a vegetarian diet and it was so delicious; the chefs were amazing.
After 8 days half of one of the closest families you have ever seen was separated.  The Iraqis had to leave and we were so sad, but we had sharing night the day before they left and I participated which built my confidence up because I usually have trouble in front of a lot of people but it was easy because all my family was there to cheer me on.  We got so many pictures I can't even count them anymore.  So now we can all call each other and talk on Facebook any time we want.  When the Iraqis left we were all sad, but then the Indonesians came and it was like are family returned even though we still miss the Iraqis the pained dimmed a little.  We played all the same games, but now we had action teams and our morning activities were different.  We had morning activities separate from the Indonesians. The 3-weekers did art and culture class in which we got to make wish flags and stepping stones; it was so much fun.  Then we had planet action where we organized a hunger banquet.  In the afternoons, with our action teams, I was in Spreaders of Spirit where we always tried to make people happy and we organized frowning is illegal day, singing announcement day, and a huge game of hide and go seek.  All the activities were so much fun.  We also had our gossip and drama too, but in the end I think it helped us as future leaders.  We dealt with it peacefully and solved conflict.  I really want to come back next year and if I do I will bring back with me my peace keeping skills and try to stop gossip immediately after it starts.  Again I want to say thank you for giving me the best experience of my life.
Love,
Cali
Age 13, Cali is from Centerville, VA.  Cali was selected form a pool of applicants and received scholarship assistance from Deborah Berkley of the Madeline Center in Forest Virginia.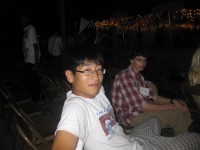 Andrew wanted to attend GYV to meet and befriend kids from other countries.  Andrew wanted to share, experience, and work together with teenagers from around the world.  He wanted to feel the excitement and exhilaration of working together to pursue a common goal.  Andrew has learned from personal experience to put other's needs before his own.  He learned to be sensitive and patient and not take things for granted.  Andrew is disturbed by the racial and ethnic barriers in his school; Koreans socialize with Koreans, African Americans socialize with African Americans, Hispanics socialize with Hispanics, and so on.  Andrew wants to take down these barriers and end the racial stereotypes and cliques at his school.  Andrew is on the wrestling team, plays in the school orchestra, and is involved in the community program called We Are Future Leaders.  This program is a scholarship program to develop young Korean Americans into future leaders of the Korean community.  Andrew's mother admires his ability to put others before himself, his sensitivity, and generosity. While at GYV Andrew participated in the following:
Age 15, Andrew is from Little Neck, NY.  Andrew was selected from a pool of scholarship appicants.