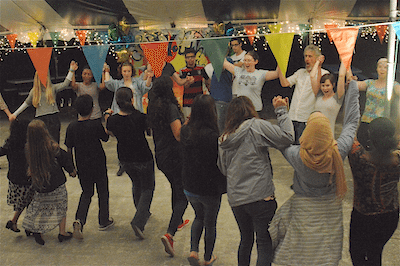 The Global Youth Village is driven by a deep passion and purpose.  Our vision guides us towards "being the change we wish to see", our mission is what we strive to create in our youth programs each year, and our Core Values are fused into all aspects of our programs.
Vision
Our vision is to see a world where Universal Values, like trust, cooperation and understanding, unite diverse people, allowing them to find sustainable solutions to global challenges
Mission
To create a living, working model of the Global Community, where young people establish deep friendships, gain practical skills, and discover how to make a difference both locally and globally.
Core Values
Respect as a Standard
Celebrating Diversity
Deep and Meaningful Friendship
Challenges are Assets
Personal and Community Responsibility
Leadership Philosophy
GYV's view of leadership is unique.  We believe there is no set formula for being a great leader.  Rather, we take a "Values-based" approach to leadership development.  We believe there are core human values, or "Universal Values" which all people, across cultural, religion and ethnic barriers, hold true.
We believe that by creating an environment based on these values, students will discover their true leadership potential.  Our program allows youth to identify the values that are most important to them and use those as the building blocks of their unique leadership style.