Global Citizens and Changemakers are needed!  This virtual exchange is so unique.  Apply by May 30 - only 25 spaces remain. 
This is not just a summer program, it is a path to global citizenship.
The Global Youth Village has welcomed over 5,000 teens from more than 102 countries since 1979 at our campus in the Blue Ridge mountains of Virginia.  Now we have taken the experience on-line with great results.   Virtual GYV is a series of  dynamic activities fostering cross-cultural understanding and helps young people tap into their potential as agents of change.
Join friends from more than 15 different countries to:
Tackle the world's most pressing issues this summer.
Learn from experts and champions in peace & conflict, human rights, and climate action.
Act and mobilize others - create working groups to develop solutions.
Become a communicator, innovator, decision maker
Develop your own youth advocacy toolkits to precipitate local community change
This program is open to :
young people ages 15-18

those with intermediate and advanced English language skills

those with access to a stable internet connection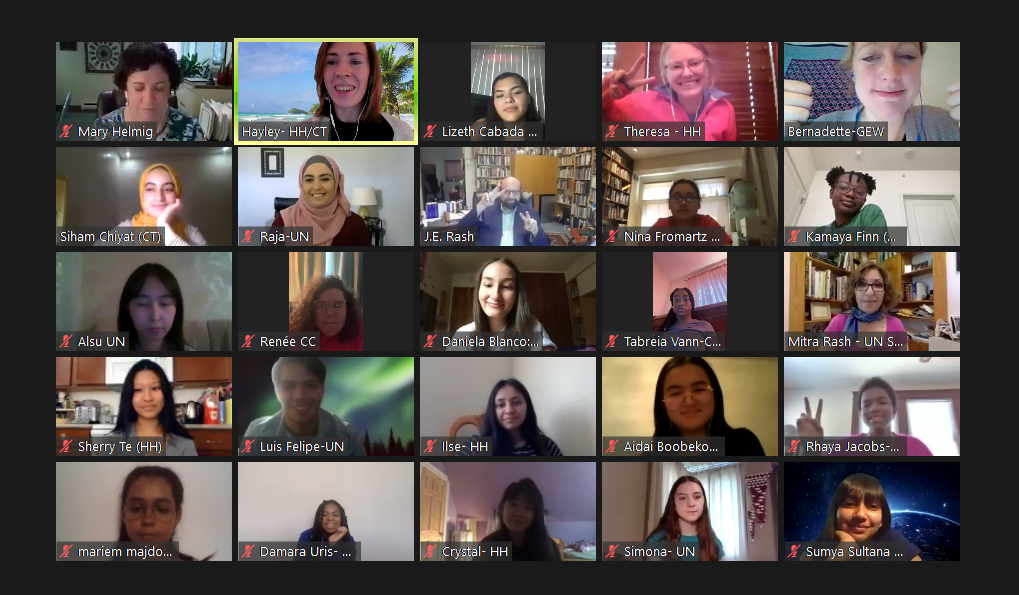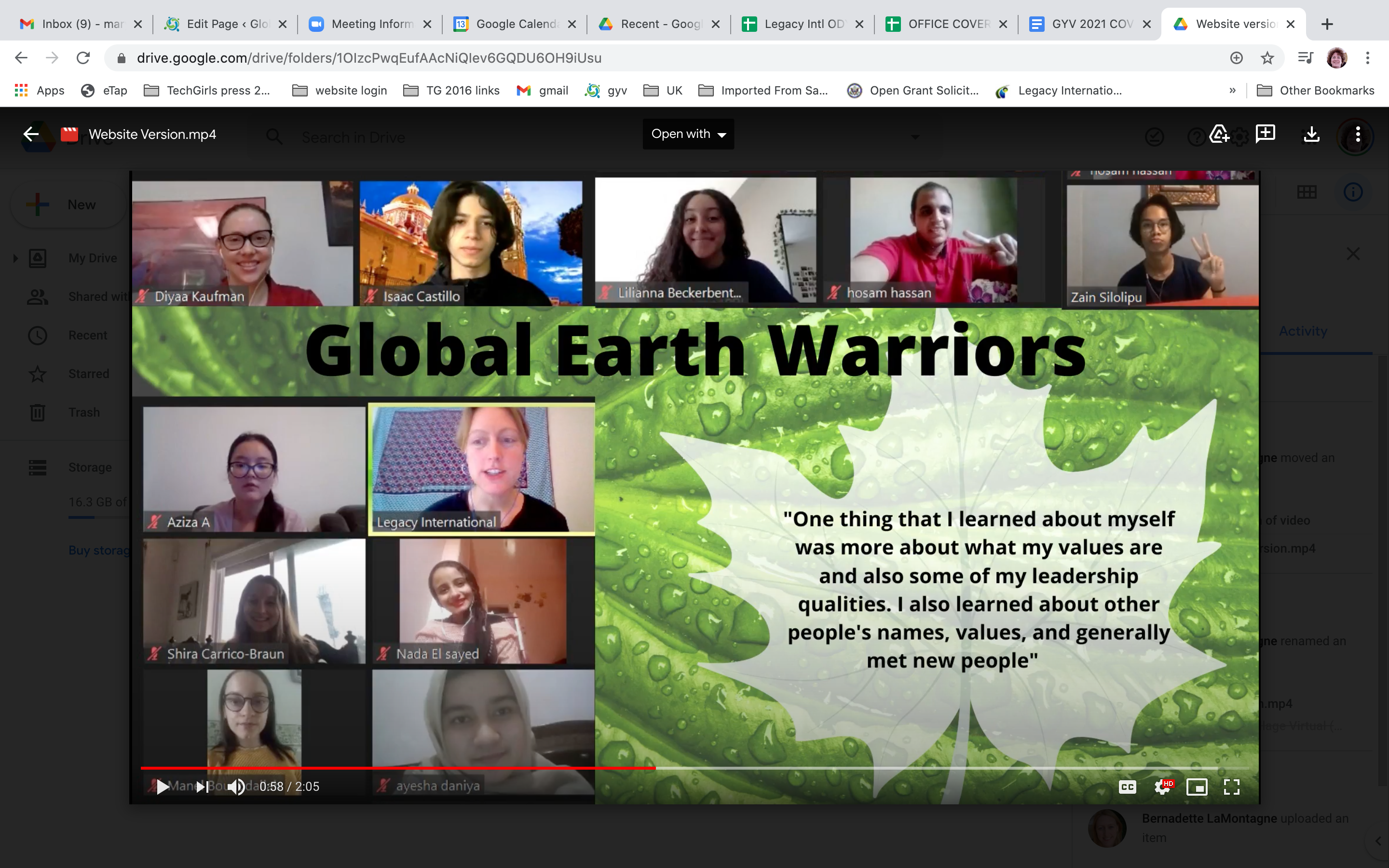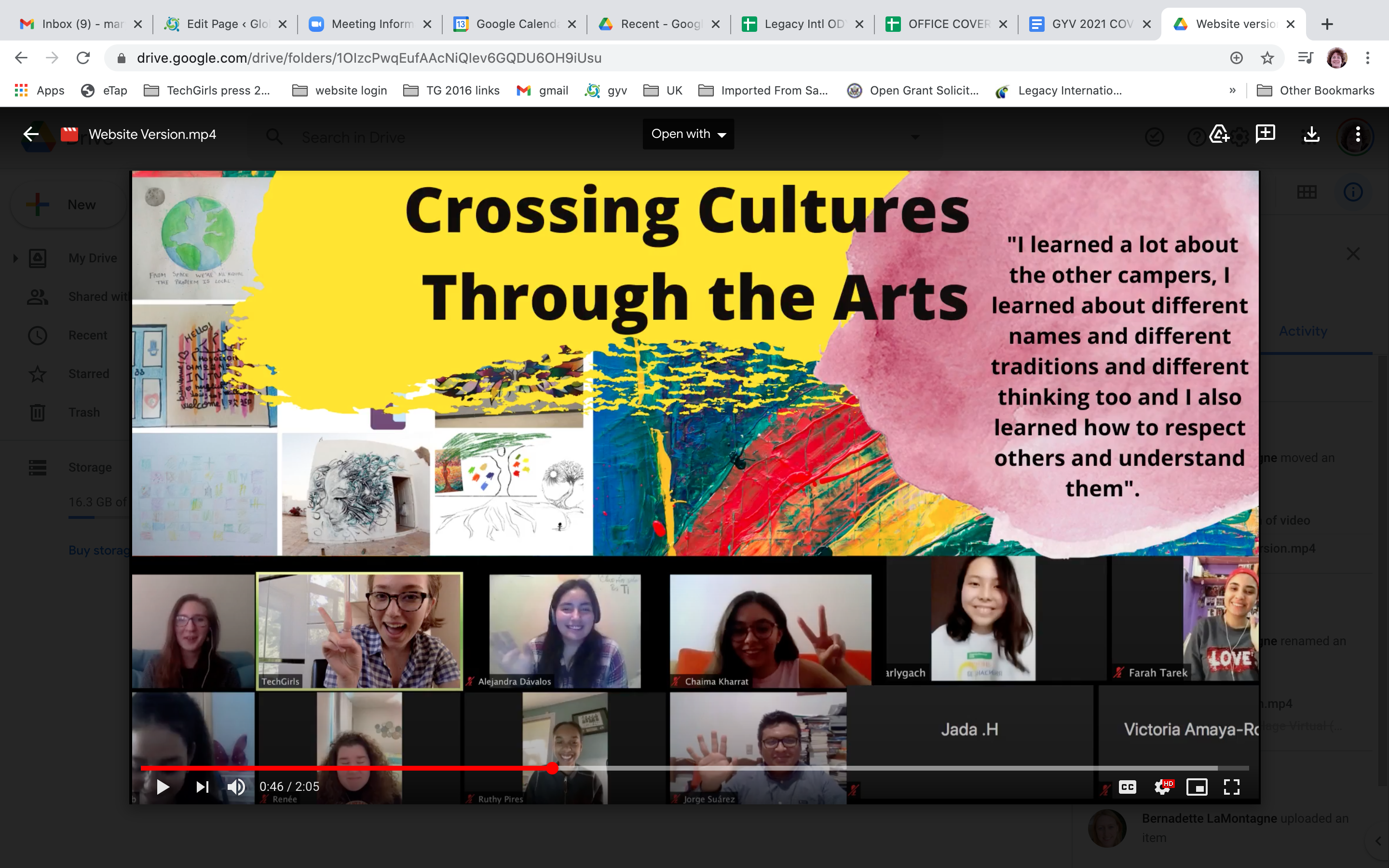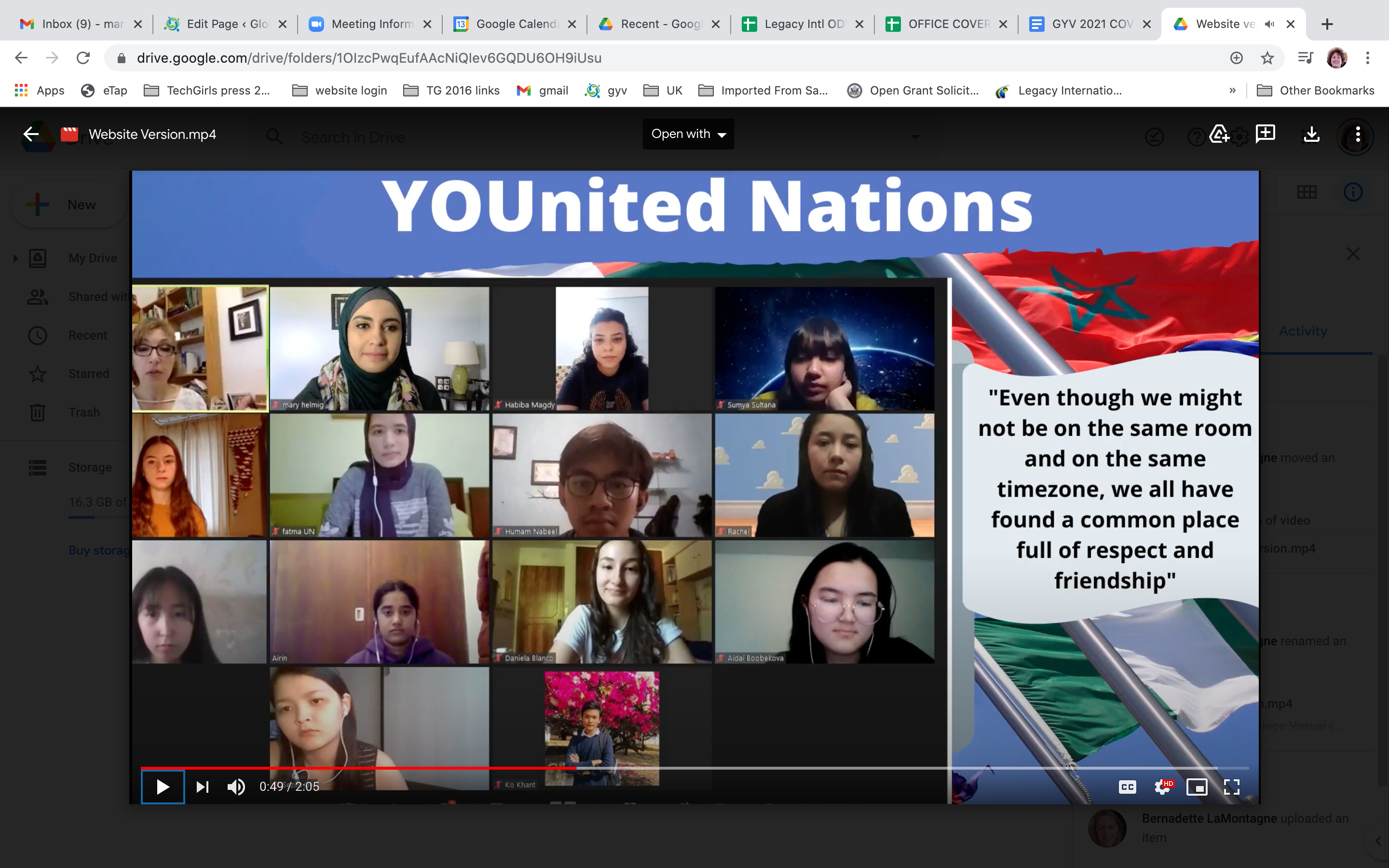 Through 12 hours of asynchronous and 6 hours of synchronous activities per week over three weeks (54 hours total), V-GYV fosters cross-cultural understanding and helps young people tap into their potential as agents of change. The program is organized into learning pathways, guided by trained virtual facilitators, on an accessible learning management system platform.
Learning Pathways
The Virtual Global Youth Village includes Pathway groups dividing students into subsets of 10-18 individuals, to explore specialized areas of interest.  In addition, to daily activities with the pathway, three all-Village meetings are dispersed throughout the program, assembling the entire Global Youth Village Community to celebrate the integral role youth play in the world.
In this dynamic program you will:
Make friends from across the globe: Share stories, art, recipes, and your passions in a safe secure setting
Build important cross-cultural communication skills: Learn how to listen, ask questions, share perspectives and discover shared values.
Develop leadership skills: Work in small groups (Pathways) with global peers and experts to address the Sustainable Development Goals.

Helping Hands - Social Justice and Service for all - Students explore areas of needs in their communities and the importance and benefits of volunteerism.  They create digital campaigns to raise awareness of social justice issues and work 20 plus hours with a local community service agency or develop projects of their own with peers.   See how the 2020 teams are putting ideas into action.

Crossing Cultures through the Arts -Students explore approaches and techniques to thinking like an artist. Moreover, they share public art works in their communities and discuss the power of art in uniting or dividing people. Students then create works of art on the theme of building social cohesion. Check out the 2020 team's work!
(You)Nited Nations and  the Sustainable Development Goals in Action - Students explore which global goals critically affect youth development. Education, climate change, unemployment, poverty, gender inequality, conflict, and migration are on the top of the list.  They develop ways to to engage youth in their communities  to address the SDGs.   This pathway builds a platform for discussion, includes hands-on activities, and creates the conditions for active engagement.

Final Showcase and Celebration : Pathways work collaboratively to share out plans. 
In the end, you become the  Global Youth Village! Friends with  a shared sense of purpose.

 
Check out this video from the (You)nited Nations and the SDGs group. 
Virtual Facilitators
In each of the pathway groups described above, two virtual facilitators lead and mentor youth during all asynchronous and synchronous activities. These leaders are committed to creating an open and trusting atmosphere in a virtual camp, using ground rules (or a "code of conduct") to establish the conditions needed for constructive dialogue and behavior. Facilitators check-in regularly and respond to participant questions as learners complete asynchronous activities and post content on discussion boards. They establish a great environment for learning via Zoom and TalentLMS, welcoming and encouraging participants, and introducing them to the learning management system. Students needing additional support can take advantage of office hours or be paired with an in-country digital advisor.
Learning Management System
The Virtual Global Youth Village takes place on Legacy International's Learning Management System platform, TalentLMS. On this user-friendly platform, participants will read materials, watch exciting films, engage in discussion boards, and post and share videos and project ideas.
Dates:
July 12 to August 5, 2021 -  3 weeks. Approximately 12 hours per week asynchronous (anytime) work and 5-6 hours per week  of zoom calls (synchronous)
Tuition:  $675  - some financial assistance is available.
Questions: email gyv@legacyintl.org