The Global Youth Village team continues to evaluate the advisability of offering in -person summer exchanges in 2021.  We know that many will prefer robust virtual experiences and so we plan to offer our highly successful virtual summer program again. Virtual GYV  builds friendships and explores youth leadership with spaces for up to 100 young people from all over the world and many times zones!
This program is open to :
young people ages 15-18

those with intermediate and advanced English language skills

those with access to a stable internet connection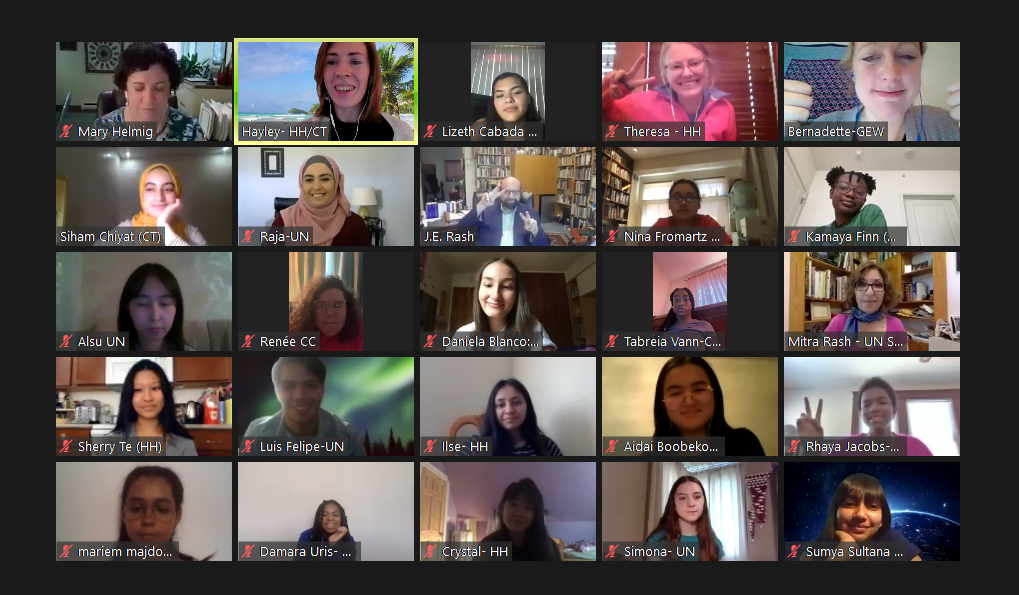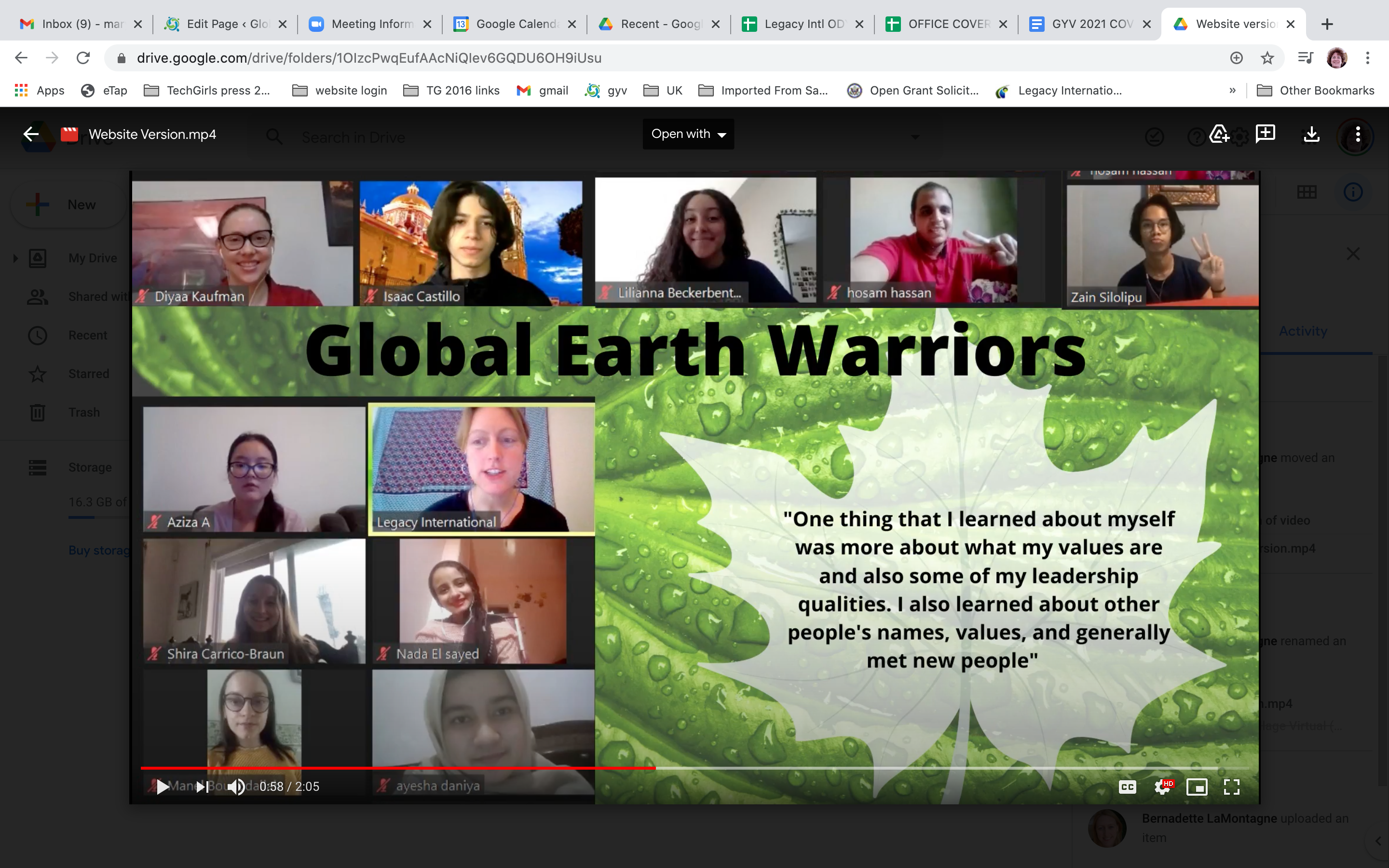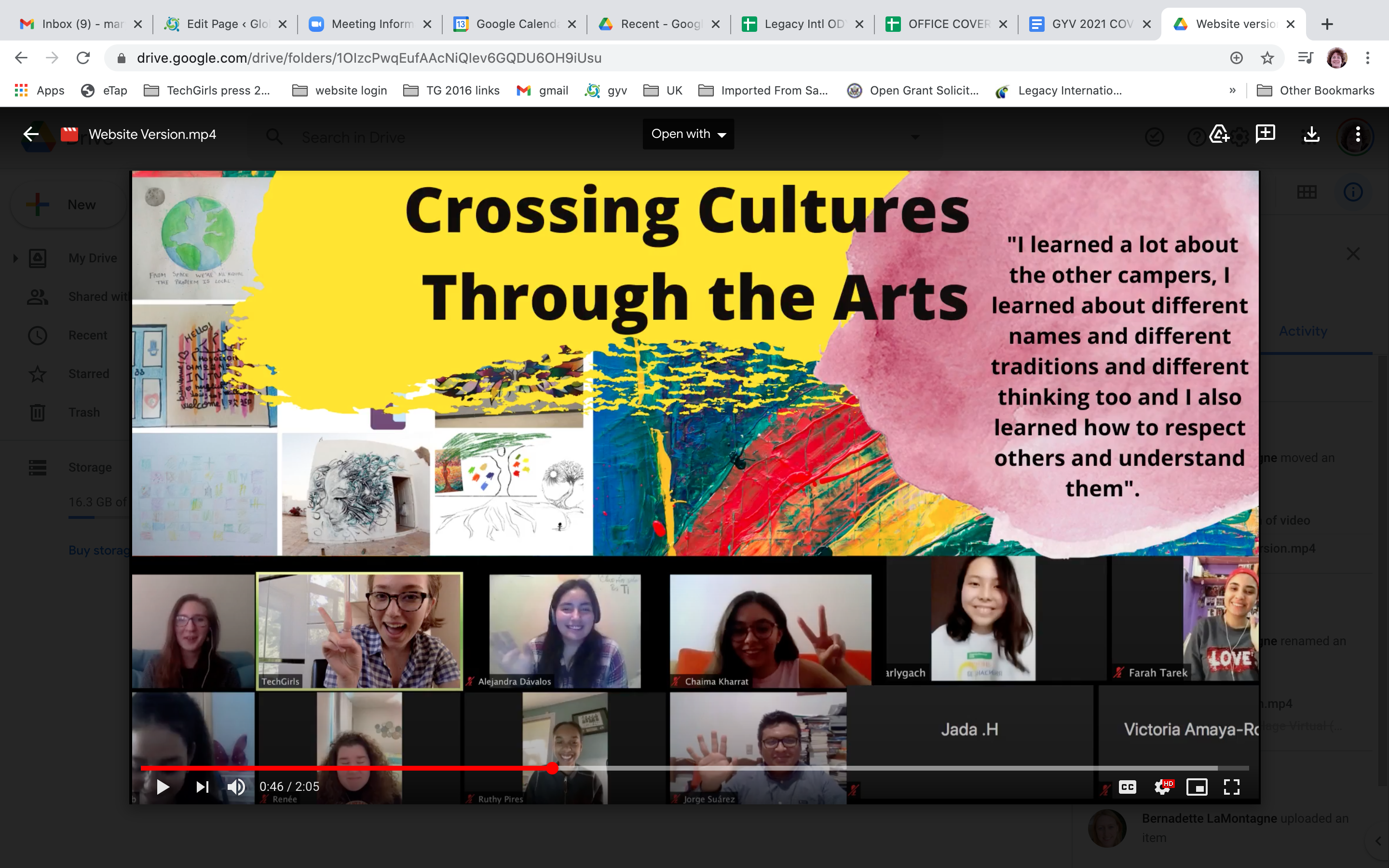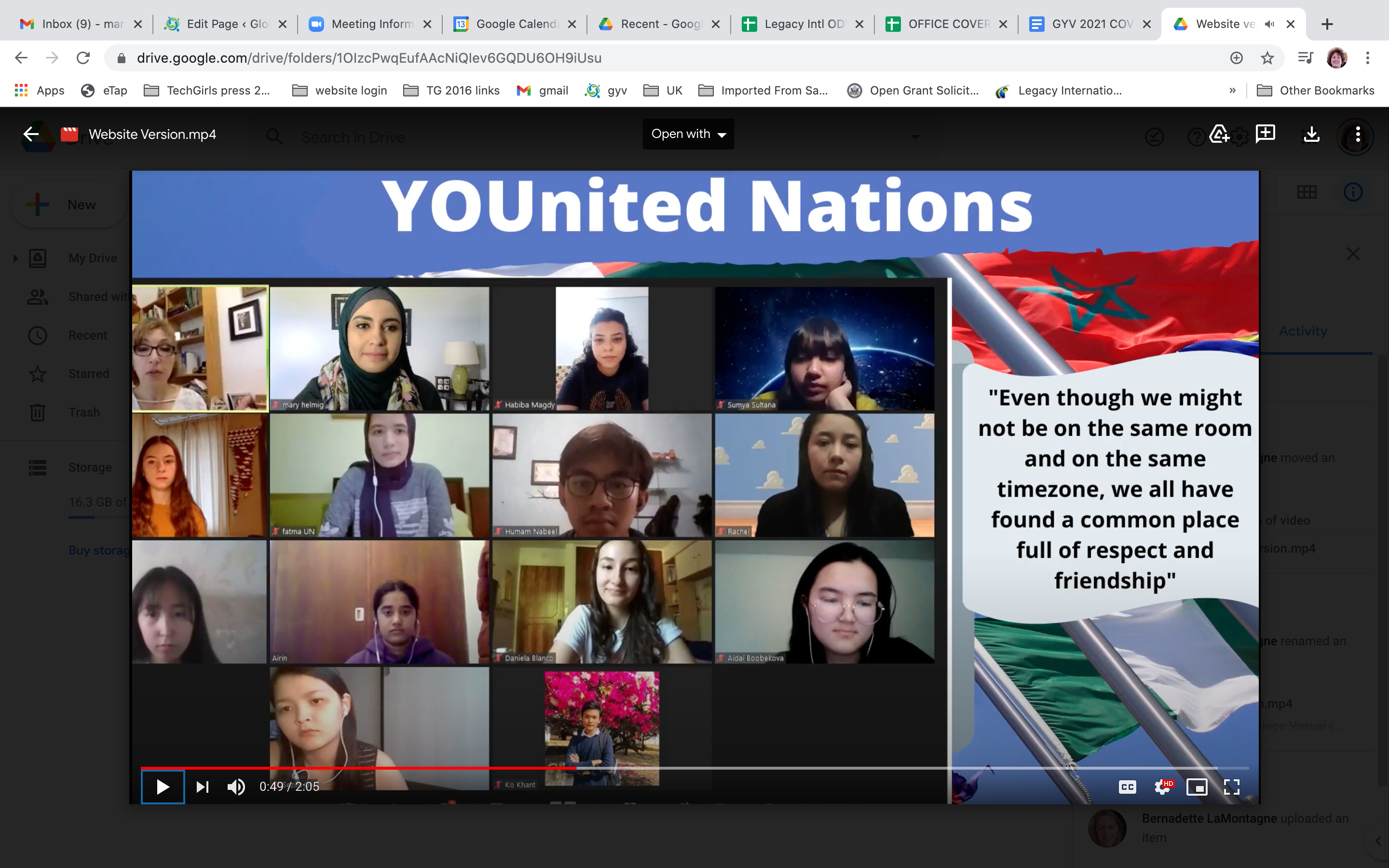 In this dynamic program you will:
Make friends from across the globe: Share stories, art, recipes, and your passions in a safe secure setting
Build important cross-cultural communication skills: Learn how to listen, ask questions, share perspectives and discover shared values.
Develop leadership skills: Work in small groups (Pathways) with global peers and experts to address the Sustainable Development Goals.

Crossing Cultures through the Arts -  think like an artist, learn techniques to depict your ideas visually,  find works depicting solidarity in your communities - Check out the 2020 team's work!
Global Earth Warriors - Learn the science behind climate change, discuss its humanitarian effects, and take action in your own communities to become agents of change  See the 2020 action plans!
(You)Nited Nations and  the Sustainable Development Goals in Action - Explore which global goals critically affect youth development. Education, climate change, unemployment, poverty, gender inequality, conflict, and migration are on top of the list. How do you engage youth in your communities and your countries to address the SDGs.   This pathway builds a platform for discussion, includes hands-on activities, and creates the conditions for active engagement.

Final Showcase and Celebration : Pathways work collaboratively to share out plans.  Now you are a Global Youth Village  - friends with  a shared sense of purpose 
Check out this video from the (You)nited Nations and the SDGs group. 
Dates:
June 30 to July 24, 2021 - 3.5 weeks. Approximately 12 hours per week asynchronous (anytime) work and 5-6 hours per week  of zoom calls (synchronous)
Tuition:  $675 
Some financial assistance available email gyv@legacyintl.org