English Language Learning
Are you hoping to improve your English skills?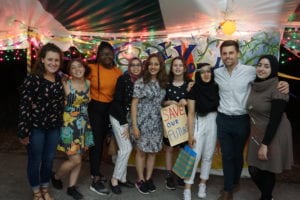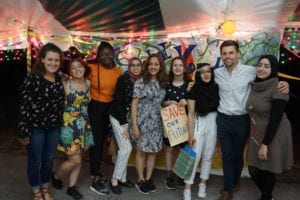 At the Global Youth Village, students improve their English comprehension and speaking skills, while enjoying the fun and thrill of traditional American summer camp! Our Teaching and Counseling staff are dedicated to the education and growth of each student.
The Perfect Choice for English Learning:
The follow unique features help maximize learning, in and out of the classroom:
English classes that focus on skills students can use right away
Special projects, like news reporting, blogging and interviewing local leaders enhance learning
Mentorship and conversation with native English speakers boost confidence
Three Instruction Levels Match Your Unique Needs
Traveler's English – this level offers complete instruction in Basic English skills. Beginning English students learn key phrases and gain the confidence needed to make the most of their experience and travel.
Ambassador's English – this level prepares students for lively and meaningful conversations with native English speakers and other advanced English language learners. Intermediate English students broaden their vocabulary, and refine listening and speaking skills needed to build genuine friendships with global peers.
Global Leader's English – stimulating combination of advanced English instruction and leadership training prepares students to be problem-solvers and leaders while using English. Advanced students learn to express complex ideas in English and take their skills to a higher level by designing, planning and delivering a Leadership Project, in English.
Not sure of your English level? Try the English Level Self-Evaluation
Check out the Dates and Rates