The voices of young people help communities unite!
Equip Yourself to Build Community

Everyone experiences conflict; what you choose to do with it is the key. In the Dialogue Workshop you learn peace-building and communication skills. You learn how to respond productively to conflict and prejudice. Explore the practice of non-violence, how to lead discussions, and how to build inclusive schools and communities. Develop listening skills and master cross-cultural communications.
Living SidebySide® is a peacebuilding and tolerance curriculum developed over three decades by Legacy International educators. The curriculum, which teaches communication, cultural competency, leadership and problem solving skills, is the backbone of the Global Youth Village experience.
The Global Faces of Leadership Workshop series includes alumni of Legacy's programs from across the US and globe who are creating positive change and addressing issues in creative ways. These GLOBAL LEADERS are:
Increasing citizen participation in local problem solving;
Building economic opportunities to encourage youth employment;
Empowering women and refugees
Combating extremism and narrow thinking through debate programs in divided communities
Using YouTube to teach basic skills to impoverished children
Session A – includes Six Global Faces of Leadership summits
Session B – focuses on social cohesion and organizations doing great work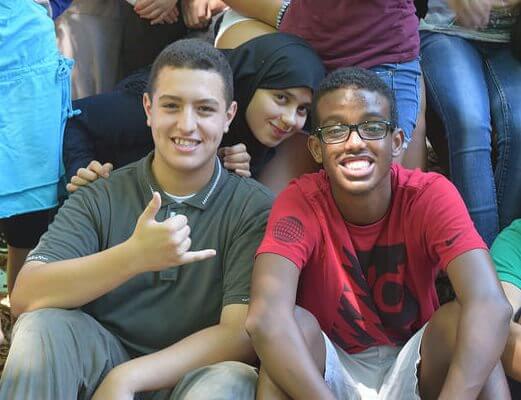 Register Now