REGISTRATION FOR 2019 NOW OPEN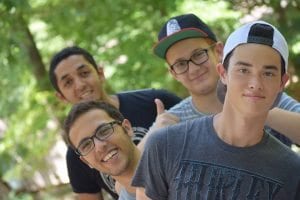 Joining this international summer program will be the best decision you could ever make. At the Global Youth Village, you will find friends from diverse backgrounds and learn leadership skills that will help you build "community" wherever you go in the future. You will meet amazing staff members, gain communication skills and new perspectives on global events.
Ready to have the best summer of your life?
There are three sessions open to various age groups. Please explore the site to see more about each session
INTERNATIONAL APPLICANTS
Session A: Peacebuilder Program (ages 15-19) Global Youth Village + DC trip
JULY 4-22 (19 days) $3,700
Session B: Community Leader Program (ages 15-19) DC trip + Global Youth Village
JULY 18-AUGUST 5 (19 days) $3,700
US APPLICANTS
Session A: Peacebuilder Program (ages 15-19)
JULY 5 – 18 (14 days) $1,700
Session B: Community Leader Program (ages 15-19)
JULY 23 – AUGUST 5 (14 days) $1,700
Register Now
You can also Download the Global_Youth_Village_Registration2019 form and send via email
Download a 2019 GYV brochure