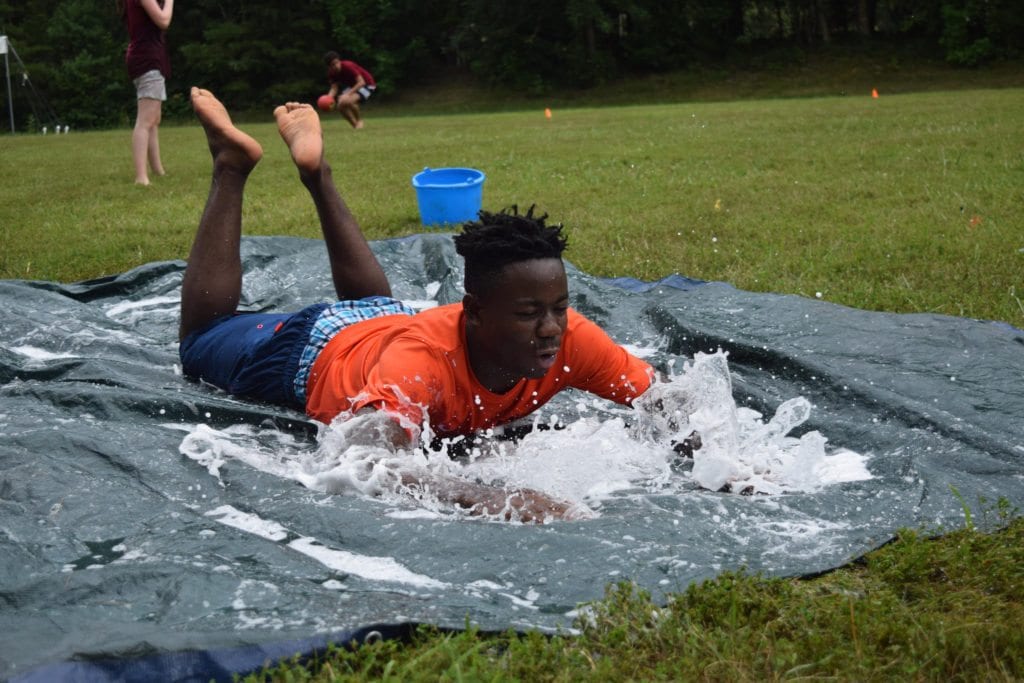 Our flagship cultural immersion program brings together youth, ages 14 through 18, from around the world.
Imagine walking up the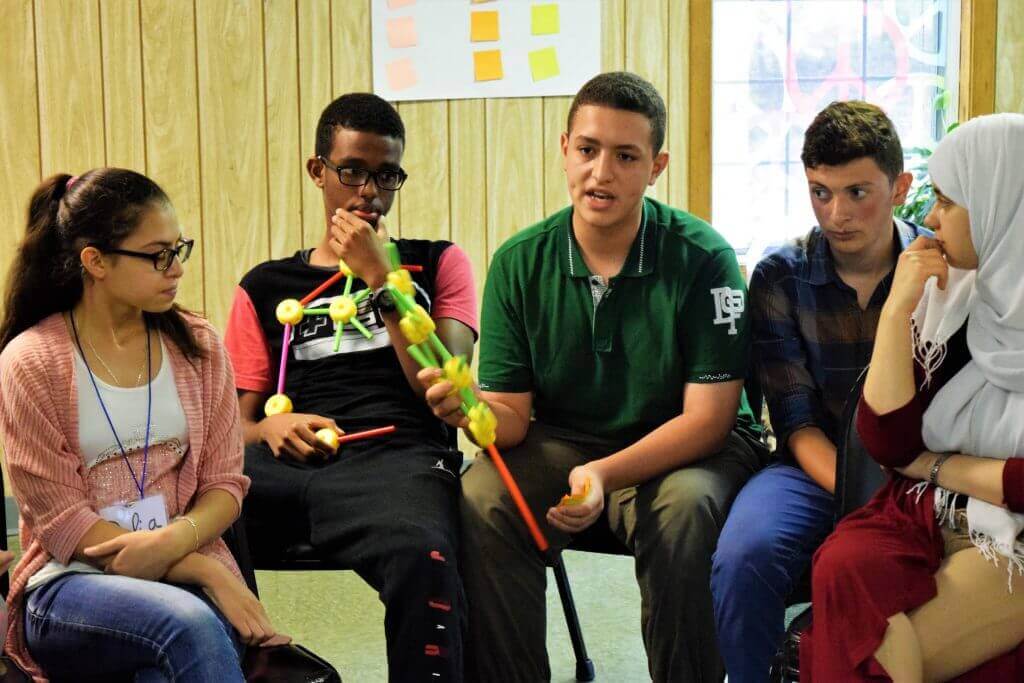 hill after a pancake breakfast with Oliver from Hungary learning about his typical day at school.
Next, you are in the Dialogue workshop laughing as you explore the difference between dialogue and debate. Gain the tools to communicate with the intention to understand each other. Then, you explore topics including: global warming, community health, bullying, gender issues, war & peace, human rights and more.
Action Teams allow teens to put learning into action. Through planning, organizing and delivering projects that are beneficial to the entire community, youth practice leadership, critical thinking and collaboration in a diverse, real-world setting.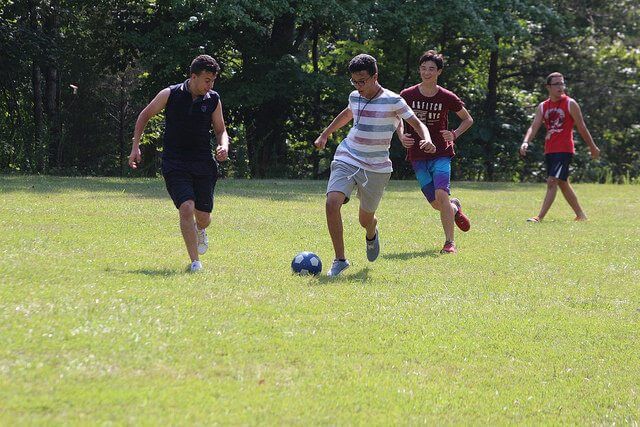 Afternoons are spent exploring new interests and activities. Two daily activity blocks allow students to enjoy a variety of activities, from sports and arts, to language and outdoor games!
Soccer, basketball, volleyball
Swimming, hiking and stream walks
Yoga, dance, and public speaking
Tile painting, batik, jewelry making
Arabic, Spanish, Chinese or Arabic language
Special Events are appealing for students with a range of interests and include: mountain top day hikes, picnics, community service, debate night, cultural sharing, talent shows, cabin nights, guest musical performers, garden tours and bonfires.

Nestled in the Blue Ridge Mountains, it is beautiful here, and you will learn so much about other people.
There is always something exciting to do at GYV. We provide a variety of activities for students – you can enjoy everything from your favorite sports, to new dances, to learning how to be a journalist and getting published in the GYV Press!
Dates: The 2018 14-day summit at Global Youth Village is July 6-19, spaces are limited. For international students come into Washington Dc July 5 and enjoy a 5 day study tour of DC July 19-23.
International Students
U.S.Students
ENROLLMENT
GYV Session 1
July 5-23
$3700
July 6-19
$1700
Register Now!
GYV Session 2
CLOSED
CLOSED
Contact Mary if you have questions. We want every participant to feel at home, no matter where they live in the world.