Summer 2021 - Join friends from around the globe and make a difference !
This is not just a summer program, it is a path to global citizenship.
Since 1979, The Global Youth Village has trained over 5,000 teens from more than 102 countries.  The Global Youth Village offers dynamic activities fostering cross-cultural understanding and helps young people tap into their potential as agents of change.
This summer,
Make friends

Learn from experts and champions in peace & conflict, human rights, and climate action.

Develop your own youth advocacy toolkits to precipitate local community change.
 Become a peace-builder and visionary
Two Options to choose from: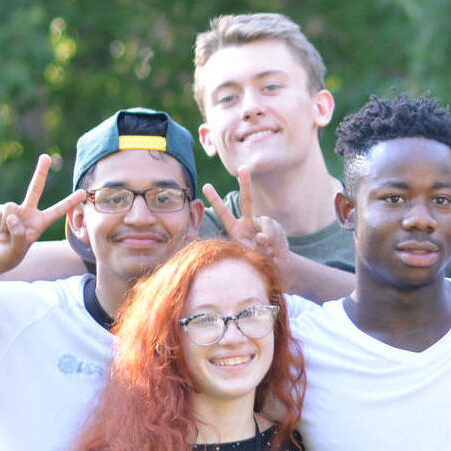 REGISTER NOW FOR THE VIRTUAL GLOBAL YOUTH VILLAGE. DEADLINE MAY 25, 2021  
Three week program July 12 to August 5, 2021
12 hours asynchronous work per week, 6-8 hours of synchronous work per week.  Over 18 different countries represented.
"In Virtual GYV, there were no barriers between us. While we speak different languages and have different backgrounds and points of view, we discovered that this diversity contributes to beautiful collaborations that can change the world. "
Jorge – Mexico