There are moments in history, when the critical elements align for change to occur.–too many people are suffering, advances in technology/medicine/ research present solutions to previously unsolvable problems, and when communities with high concentration of youth voices cry out and say enough.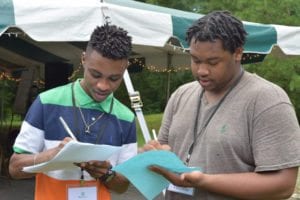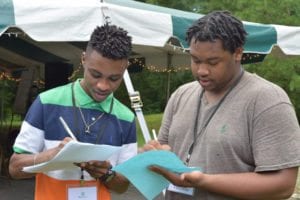 In the United States today, high school students are standing up to demand changes in laws pertaining to gun violence. Several GYV alumni organized walkouts for the National School Walk-out day and some are planning to participate at #MarchForOurLives. Last week, GYV alumnus Sabreen Rash participated in UN Women's Day events where voices were raised around issues of gender-based violence and parity. #PressforProgress
At the Global Youth Village, we believe Youth Voices Matter. What is capturing our attention is how articulate the students at Parkland high school are. That type of clarity of communication and purpose is exactly what we hope to instill through our leadership and dialogue workshops at the Global Youth Village.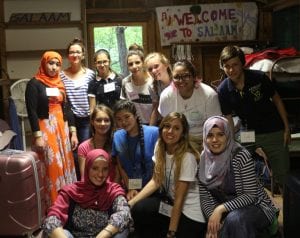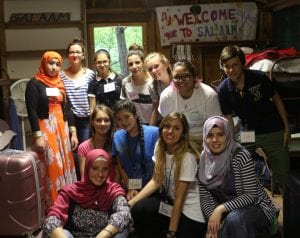 I started as a cabin counselor in 1986, and throughout all these decades I have seen youths from all over the U.S. make lifelong friendships with teens from around the globe going through the most challenging transitions. In the 1980s it was youth from Northern Ireland, Israel and Palestine, Cambodia and Vietnam. In the 1990s it was youth from all across Central Asia, the Caucuses ,and the Balkans. The 2000's have led many groups to GYV from the Middle East and North Africa and Indonesia and refugees from chronically war torn countries.
We are always poised to take advantage of the transitions. Is the world coming together or falling a part? Your actions matter.
We are looking for young leaders. Join us this summer.
Mary Helmig: GYV Director