Click the yellow button to donate to the GYV/ Kranti Scholarship fund
100% of your tax deductible donation goes towards to tuition of a girl from Mumbai's red-light area who dreams of gaining the leadership skills to be an agent of change.
***********************************************************
The Global Youth Village is a place where young people from around the world discover their inner-strength and gain vital leadership skills.  With training and mentorship from professional staff, and support from new friends from around the world, teens leave the Global Youth Village with the skills and spirit to make a lasting positive impact on their communities.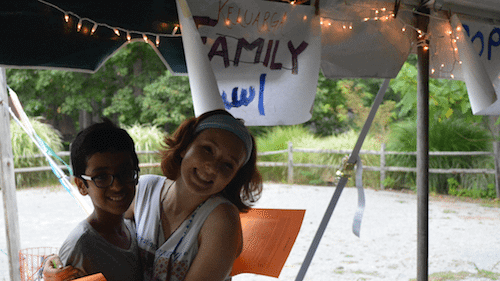 Every teen who participates the Global Youth Village undergoes a positive transformation; teens who come from challenging situations often have the greatest transformation.
The Global Youth Village was approached by Kranti, an organization that empowers girls from Mumbai's red-light district, to become agents of social change.   Through therapy, education, trainings, travel and the arts, Kranti takes daughters of sex-workers, and girls who have been trafficked themselves, and transforms them into young women with a powerful voice and desire to change the world for the better.  These girls have already traveled throughout India giving speeches and leading workshops on issues like child sexual abuse, sex workers' rights and gender inequality.
This summer, four of their members hope to attend the Global Youth Village with the dream of gaining the skills to transforms their community. Here is a message from 3 of the girls –Sumaiya (Sum), Shraddha (Shaa) and Jayashree (Rani):
"Hi, we are Sumaiya, Rani and Shraddha and we want to attend the Global Youth Village Summer Program!"
Hi, we are Sumaiya (Sum), Shraddha (Shaa) and Jayashree (Rani). We are all 14 years old and we have been best friends since childhood. Now, we are Kranti's 3 Musketeers. Since we grew up in red light area no one really care for our future.
I, Rani, never got an opportunity to follow my dreams and work towards it. However Sum was lucky to have her mother's support to become what she wants and she still thinking what she wants to be in life. Same as Sum, I (Shaa) am also still thinking about my future but I know one thing – I love painting and drawing and photography and everyone says I will be an amazing artist someday.
We are youngest in Kranti hence these two programs (English class leadership workshop) give us an opportunity to learn and express ourselves confidently and clearly. We are hoping this will also help us to face any hurdles in life with a smile on face. This program will meet lots of people from around the globe and get a chance to know about their life. 
I (Rani) want to become an actress and these programs will help me to present confidently on stage. I (Sum) want to be a journalist and this program will help me. I already ask lots of questions, but still sometimes I feel shy in front of people, especially people who are rich or from what Indians say is "good background."
This program will give me confidence to face all people no matter how rich, how powerful, how important because I will think they are my equal. I (Shaa) want to present others' life stories by painting. For these two programs we need some help from you.
We all 3 want to go for this program because we want to become our community leaders. Our area, Kamathipura red-light area has many NGOs that are helping people. But there are no leaders who are changing the systems, like the education or healthcare system where we face lots of problems and discrimination. So please help us for becoming the next leaders!
We need to raise $1700 for each one of us to be able to attend the Global Youth Village Summer Program.  Won't you help us?
Click here to donate to the Kranti/ GYV Scholarship Fund.  All donations made between April 10, 2015 and May 15, 2015 (up to $8,800) will go directly towards the tuition and airfare for these 4 girls.
By donating, today, you are helping these girls gain the leadership skills, self-confidence needed to help girls maintain their freedom, safety and dignity.